TRIPLE SIGNINGS FOR THE RAMS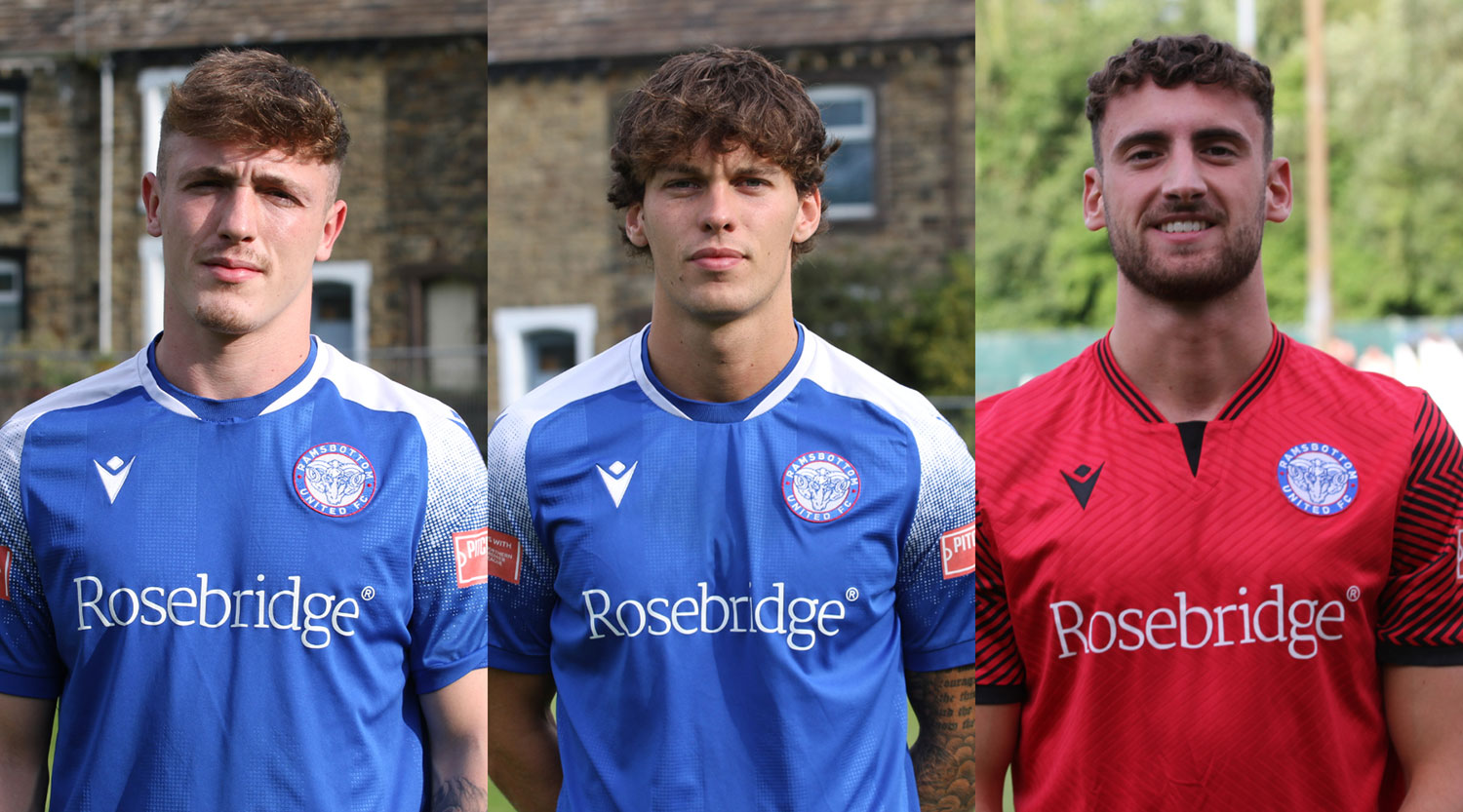 Ramsbottom United Football Club are thrilled to be able to announce three more fantastic signings ahead of the 2023/24 campaign. Rammy have managed to secure the signatures of Maine Walder, Alfie Carmichael and Luke Roscoe.
The first of three signings is young left back Maine Walder. Maine came through the academy of Fylde and earnt himself a scholarship after a couple of years as a scholar he was then awarded a professional contract at the club where he spent a year as a pro. After his time with Fylde Walder then played at AFC Blackpool last season before joining the Rams.
Upon joining the club Maine spoke to the club website saying, "Seeing how big the club is I knew I wanted to join, I want to try my best to get it back to where it belongs an I hope that I and the team can repay the fans that have been ever present over the last few years. I had a few chats with Steve and his goals are very clear, we want to push on and aim for that promotion".
The youthful exciting full back will bring a ton of desire and a strong work ethic to the team and it's not just his defensive work that is impressive as he is as equally good at getting forward and he loves to chip in with goals and assists. Although, Left Back is his usual position Walder can also play as a center back or as a holding midfielder.
The second signing is center forward Alfie Carmichael. Before joining the Rams Alfie has played for Clitheroe FC and most recently Darwen FC.
Carmichael spoke to the club website saying, "I got told about the opportunity to come down and train with Rammy and I was told what a top guy Wilksy is and how good of a manager he is, so I knew it was a fantastic opportunity. I think Ramsbottom is a place where I'll really enjoy playing my football and the club has tons of potential and amazing crowds".
Alfie is able to play anywhere across the front three and he offers the Rams a real goal threat. He'll be hoping that he can contribute as many goals as possible to help the club reach it's aims and objectives this season.
The third signing this week is defender Luke Roscoe. Despite only being 21 Luke has a real wealth of experience having played most of last season with AFC Blackpool. Roscoe is also captain of the first team at Huddersfield university and has also represented England at university level.
When speaking to the club website Luke said, "I joined Rammy because Wilksy has a vision for the club to progress and that's what I want to do. It's local to me as I'm from Bury and I am proud to be able to represent Ramsbottom. Steve told me that he was looking for a center half and that tall left footed ones are hard to come across. I hope to bring structure and experience into the defence and I want to play football that is good to watch for the fans".
Roscoe is a ball playing defender who can play either center half, left back or as a holding midfielder, his ability and versatility is going to be crucial to the gaffer this season.