REPORT – BACUP 1-2 RAMMY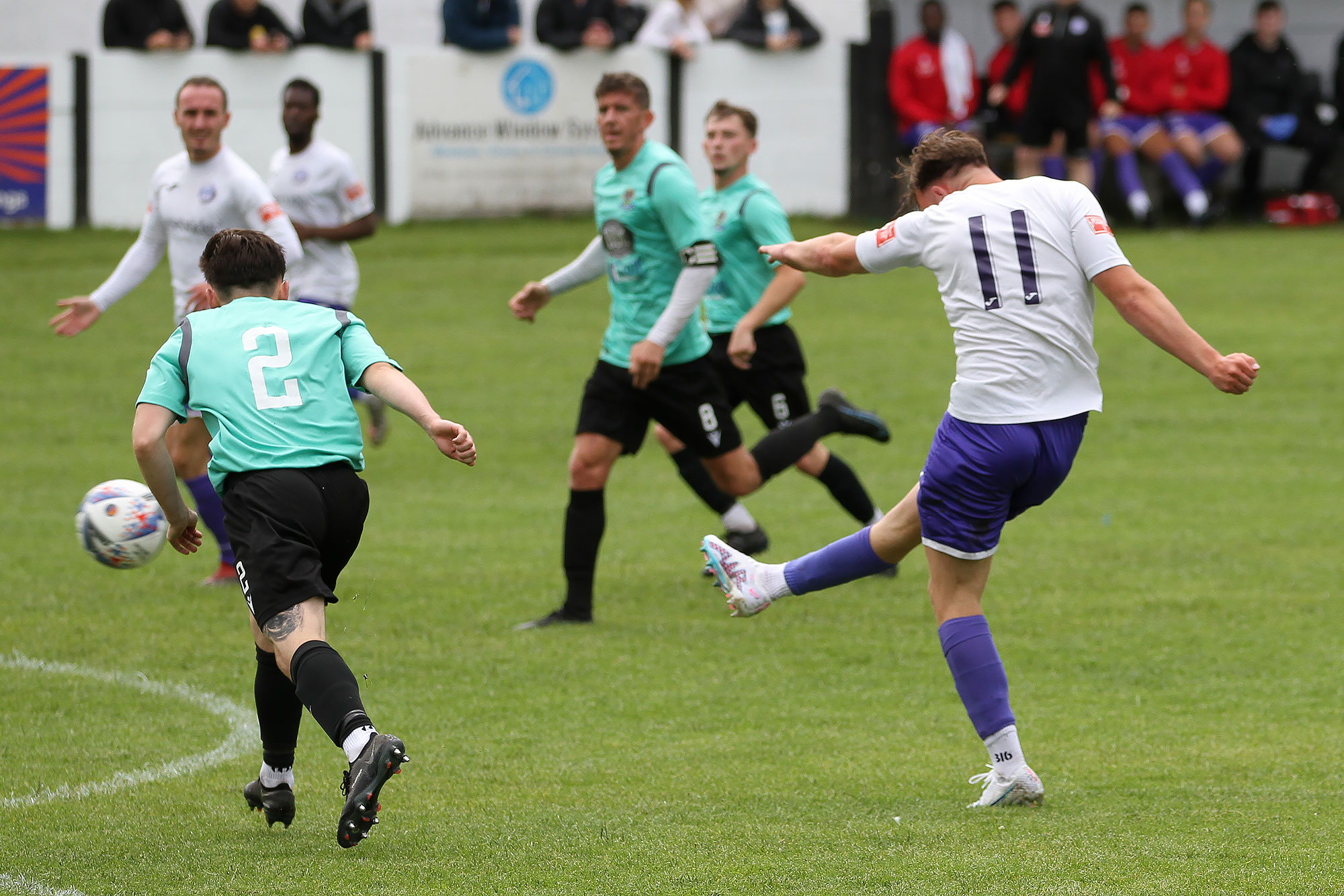 These two Rossendale valley sides met for only the second time in eleven years and produced an entertaining game in almost monsoon conditions.
As the first half progressed the heavens opened to such an extent that the referee must have been close to calling both teams off as the driving rain made seeing the ball difficult and the pitch began to turn into patches of water.
By this time, the visitors had established a two goal lead courtesy of two early strikes.
The first one after just five minutes came about as a result of a contentious decision by the match officials to award a penalty for a challenge that appeared to take place a couple of feet outside the box.
Not that Harvey Whyte was at all concerned as he confidently stroked the ball home from twelve yards.
Soon afterwards a second goal arrived which will already be a contender for Goal-of-the-season.
Liam Greenwood, who put pen to paper straight after the full-time whistle, jinxed his way round a Bacup defender on the left hand side, and turned to fire home a magnificent effort from 25 yards that flew into the top corner of the net (pictured above).
Ramsbottom were playing some delightful football, and had it not been for the post and a couple of goalmouth scrambles, would have entered the half-time break, soaking wet, but with a much more comfortable and deserved lead.
The referee and both managers took a long look at the pitch during the break, but courageously decided to continue for another 45 minutes, which ultimately proved sensible, as the horrendous conditions in the first half gave way to sunshine and a pitch that eventually began to dry out.
The second half, as is usual in pre-season, saw a raft of changes for both sides, and Bacup came more into the game. The tempo understandably dropped and the action was not as fluid, but the healthy crowd remained entertained as both sides competed as though local pride was at stake.
With five minutes to go, Bacup grabbed a consolation. A low driven free-kick was parried by Rams keeper Ryan Hamer, as a static Rams defence allowed an on-rushing Bacup forward to slot home from a tight angle.
Both managers, Brent Peters and Steve Wilkes would have learned a few lessons from the game, as would the supporters, especially the long-suffering Rams followers who departed in a much more optimistic mood.