FIVE STAR SIGNINGS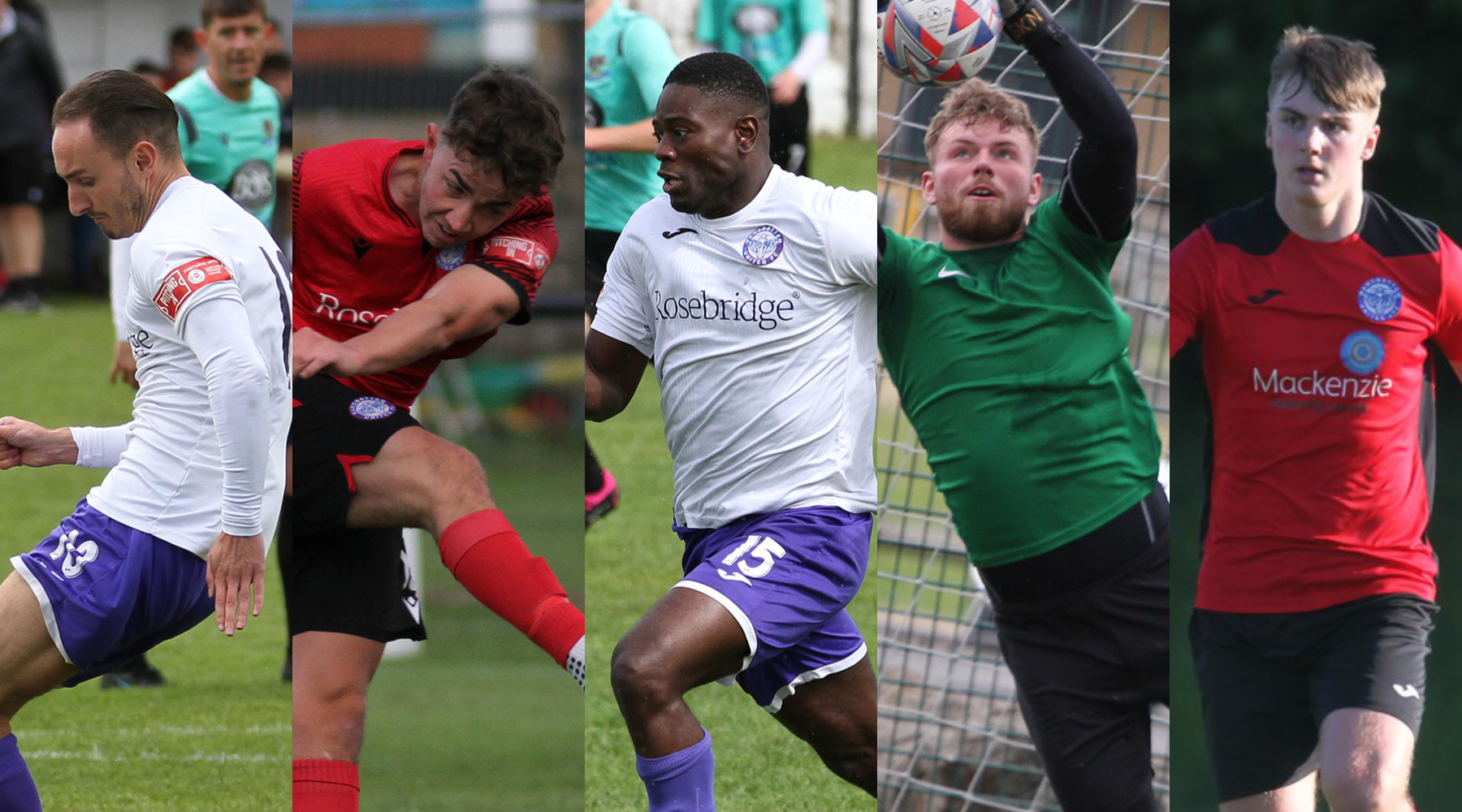 It's been an extremely busy summer so far for the Rams and it doesn't show any signs of slowing down as we confirm the signatures of Harvey Whyte, Conal Gallagher, Chappy Masamba, Austin Wood and Alex Yates.
The first of the five new signings is Harvey Whyte. Harvey has a lot of experience in and around this division having played for Warrington Rylands, Wythenshaw and most recently Northwich Victoria under gaffer Steve Wilkes.
Whyte told the club website, "I'm excited for the new challenge at Rammy as I've known Steve for a while and some of the lads from Northwich are here too. Me and Steve have a good relationship and he knows what I can offer to him and the team".
Harvey is an energetic central midfielder that can bring a number of goals and assists to the squad and he opened his account from the penalty spot recently in our pre-season friendly against Bacup.
The second signing is the extremely talented Conal Gallagher. Conal spent the second half of last season playing for Skelmersdale following the end of his scholarship in the United States where he played for the university of Illinois. As a youngster Conal spent time with academies of Bolton Wanderers and Blackburn Rovers.
When speaking to the club website Gallagher told us, "I wanted to join because it's a good club with a strong fan base and there is a team being built here that can challenge for promotion back to the NPL. Steve impressed me with the ambition of club and the project that he has going on here and he told me what an important role I can play in the team for the season ahead".
Conal is a technical player who will provide the Rams with an abundance of creativity and a sensational range of passing. Gallagher, who has represented England u19's Futsal squad, plays as a central midfielder.
The third signing we are excited to announce is Chappy Massamba. Chappy has played for a wealth of clubs including Padhiam, Darwen, Kendal and Prescott Cables and with that he brings a ton of experience into the side.
Whilst speaking with the clubs website Chappy told us, "The reason I wanted to join the club is the project that is going on here. The Rams don't deserve to stay in this league and the objective of pushing for promotion is a challenge but I love challenges. Steve told me that he is looking for goals and that is something I intend to provide him with".
Massamba can play a number of positions including centre forward, right wing and left wing but he is extremely versatile and will slot in wherever the manager needs him too. The exciting forward will bring a ton of passion to the club and will most definitely leave everything out there on the pitch for the club and the fans.
The next player that has signed on the dotted line is Austin Wood. Austin, originally from Leicester, has recently moved to area and therefore hasn't played for any local clubs. However, he does have an abundance of experience having come up through the academy ranks at Lincoln City, he's also played for clubs such as Coalville Town and Kirby Muxlow.
Wood told the club website, "I knew people from the area already and I knew how big Rammy were to the local community and once I was passed Wilksies number I knew it was a club that I wanted to get involved with. Steve made it clear that Ryan was his number one goalkeeper for the season however, but stated I'm here to provide good competition for Ryan and I have to say during my few weeks here Ryan and goalkeeper coach Lewis have been great to work with".
Austin will be providing healthy competition between the sticks this season and making the goalkeeper department at Ramsbottom United as strong as possible.
The fifth signing to be announced is youngster Alex Yates. Alex has made his way through the youth ranks at here at Rammy and has signed with the first team squad for the season ahead. This is an amazing achievement from Alex and he is hoping to pave the way for plenty of other youngsters in the future.
When catching up with the club website Alex told us, "When I spoke with Steve he mentioned how I could further improve by being around much more experienced players in the first team, which I thoroughly agree with. I hope to develop a lot over the course of the season and push on into the team."
Yates is a left footed central defender who possess outstanding ability. The young central defender is a real leader on and off the pitch and will be hoping to bring his organisation and strong defending skills into the team.