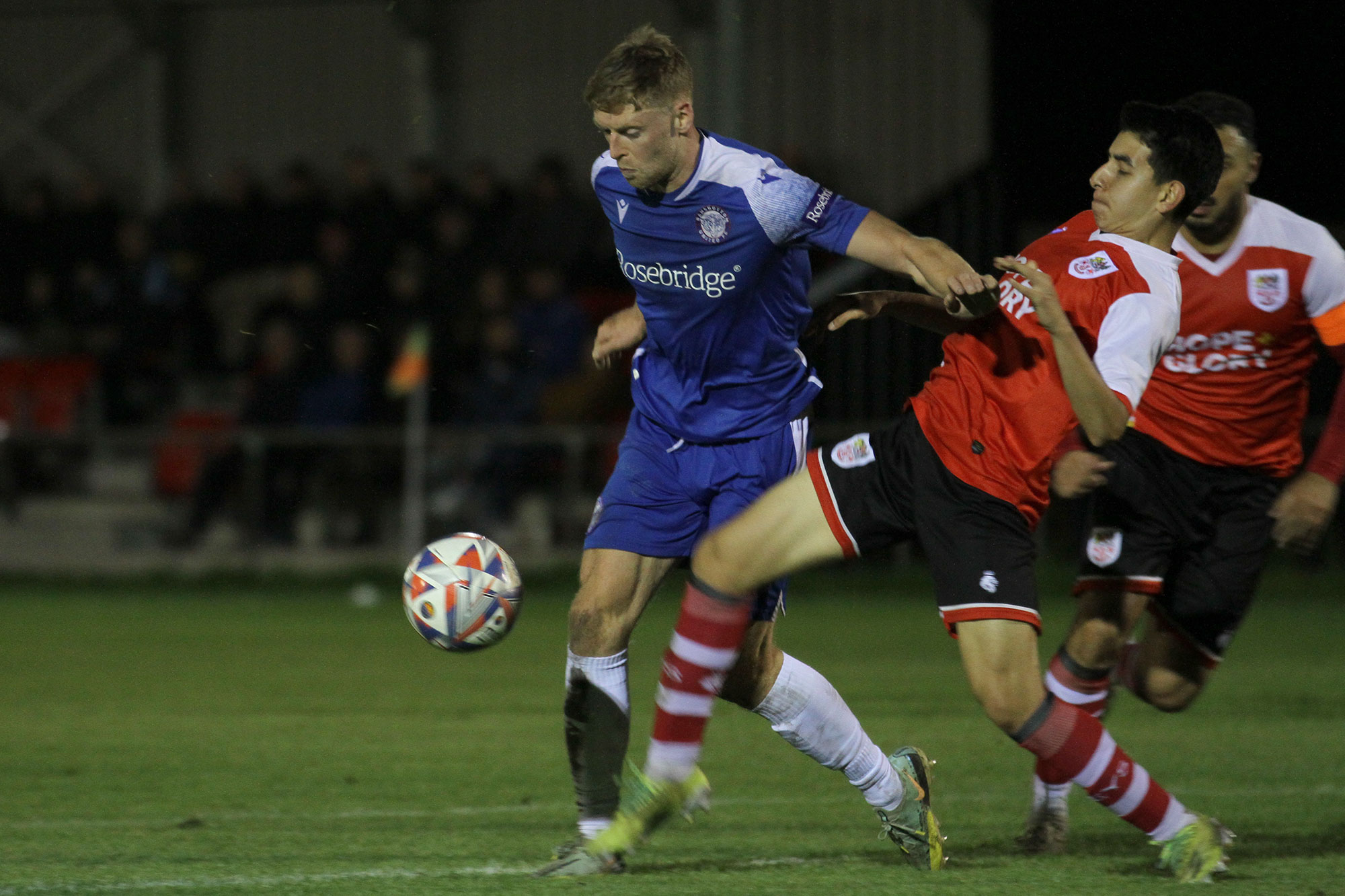 Recent signing Luke Sephton holds off a defender during a rare Rammy attack.
NWC Premier Division • 12th Sept 2023
An instantly forgettable evening as a well below par Rams went down 3-0 at Prestwich Heys.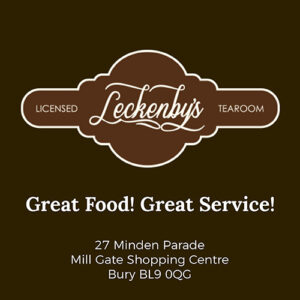 The one thing seemingly holding Ramsbottom United back from an immediate return to the NPL is a lack of consistency.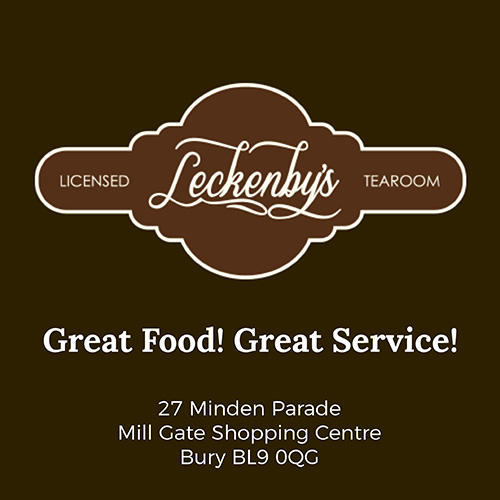 Having returned from Cumbria on Saturday with an encouraging three points taken off the league leaders, fans made the short journey to Prestwich full of anticipation.
Alas, by the end of the night that had turned into head-scratching.
For the first half hour or so, there seemed very little to be concerned about. The visitors were in control playing some attractive passing football. The only problem being that such a style rarely troubled the home side's back line.
Indeed, with the exception of a close-range effort from Henri Ogunby that was scrambled away, the Rams barrage on the home goal seemed to consist of nothing more than long-range efforts, all of which were off target.
However, it still came as something of a shock after 35 minutes when a move down the Rams right-hand side, broke down with the ball eventually finding it's way to Heys' reliable goal-scorer Jack Coop. He steadied himself 20 yards out and sent in a pin-point effort that beat keeper Ryan Hamer by his left-hand post.
If that wasn't bad enough, seven minutes later the visitors gifted Coop a second. Hamer went to intercept the ball by the corner flag, but his clearance once again found a Heys player who played the ball back into the area where Coop planted it home before the keeper could regain his ground.
The half-time whistle sounded with the Rams facing a mountain to climb after a forty-five minutes when they had been in the ascendancy.
The second half produced a different picture.
Obviously buoyed by their good fortune, the home side looked a different animal, as, to be fair, did the Rams.
Confidence had drained away from the men in blue, whilst Prestwich always looked the more likely to score again.
This they did, on 68 minutes when the ball arrived at the feet of Kai Haigh just outside the box, and with time on his side, he planted home a beauty to steel all three points, leaving the visitors to wonder how they had managed to lose a game that had looked well within their grip in the opening half hour.
Any hopes of promotion will need to be seriously looked at unless a prolonged run of positive results can be eked out.
This game proved, if proof was needed, that the NWCFL is a tough competition and the Rams will need to add some steel to the defence, whilst ensuring that the attractive passing style leads to more chances for the forwards.
Ramsbottom United: Hamer, Collinge (Jenkins 83mins), Walder, Jackson (Whittingham 64mins), Radcliffe, Black, Ogunby (Hayhurst 75mins), Sephton, Dudley, Whyte, Gallagher (Lockett 45mins) Sub not used: Roscoe
Att: 257