OTS – 29th JULY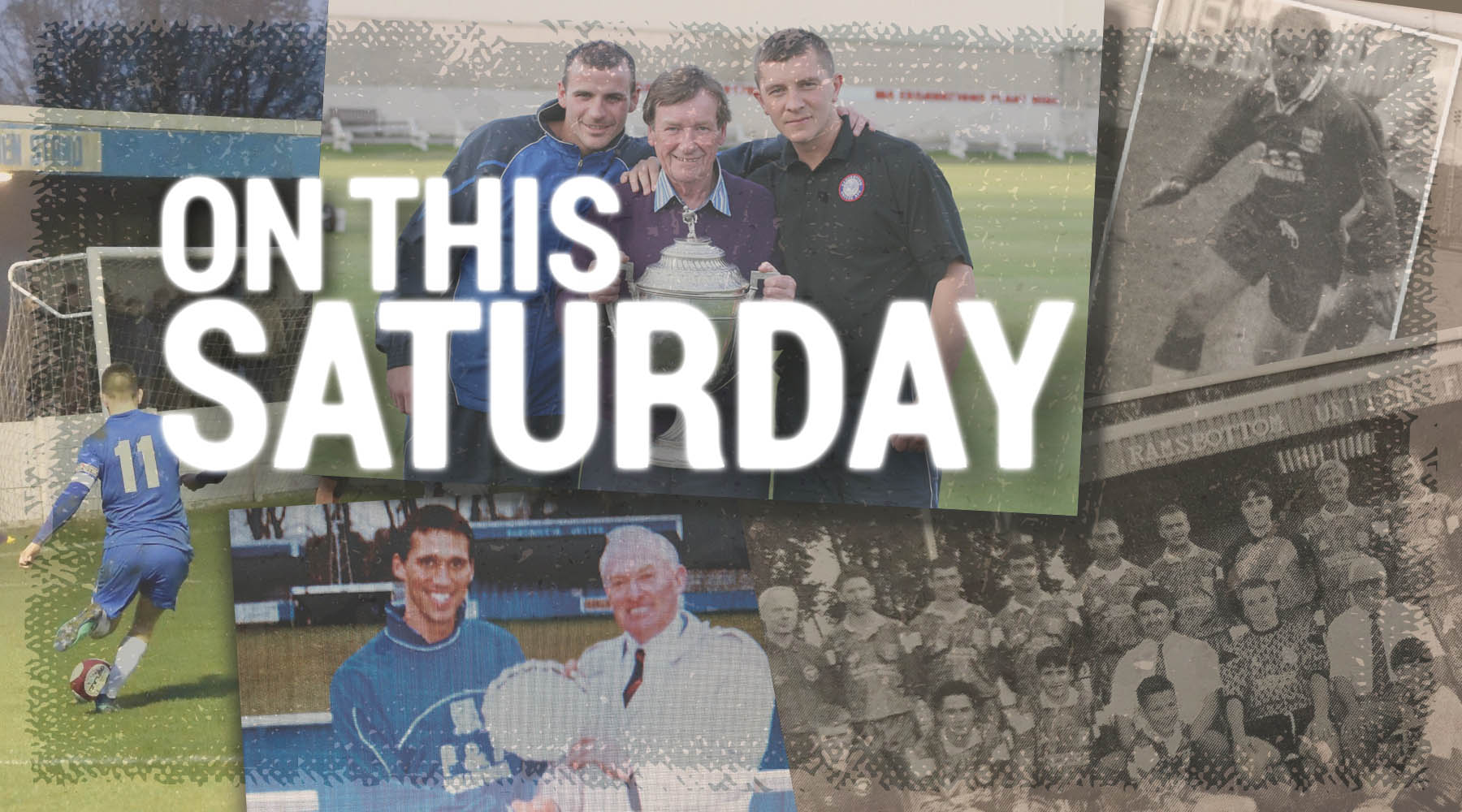 Well, here we go then! The start of another season so a chance to look back at what has happened previously in Ramsbottom "On This Saturday".
Ramsbottom beat Colne by 2 wickets in 1893 with professional and former Lancashire player David Whittaker scoring 40 and taking 6-30 while rain affected the game with East Lancashire in 1899 – Yorkshire's Ernest Creighton taking 7-39 before the rains came to force a draw.
Church got the better of Ramsbottom in 1905 thanks to Walter Taylor's unbeaten 54 and Andrew Arthur Edmundson helping him over the line.
Then there was a 73 year wait before the next game in Ramsbottom against Colne in 1978 when Karsan Ghavri, the Indian Test all-rounder took 6-28 and Maurice Haslam 3-7 as the visitors were skittled for 53. Mick Everett scored 15 in the simple nine-wicket win.
….. (it's supposed to be about On This Day in Ramsbottom United's football history….. Ed!).
Oh, is it? What, in July? It's still the cricket season!
Errr, ok then! Ummm …. (checks to look what years had a 29th July on a Saturday).
It was still very much pre-season back in 2017 and having lost to Tempest United, Blackburn Rovers and Caernarfon Town, there was no game on this particular Saturday but we did have an away trip a few days later to Daisy Hill where we recorded a 9-0 success.
2006 was another season in NWCFL Division 1 and we were just two weeks away from the start of the campaign and a home game with Atherton Colls.
And no doubt there was something of a pre-season game in 1995 as we waited with excitement for our first ever game in the NWCFL Division 2 having stepped up from the Manchester League as we were three weeks prior to day one and a trip to the seaside to face (and beat) Squires Gate 3-1.
Sadly, records of these pre-season games don't exist but to start the league season in July – for the very first time in our 57 year history – is something to be very excited about… don't forget the sunhat and Factor 50!