HWM – WYTHENSHAWE TOWN?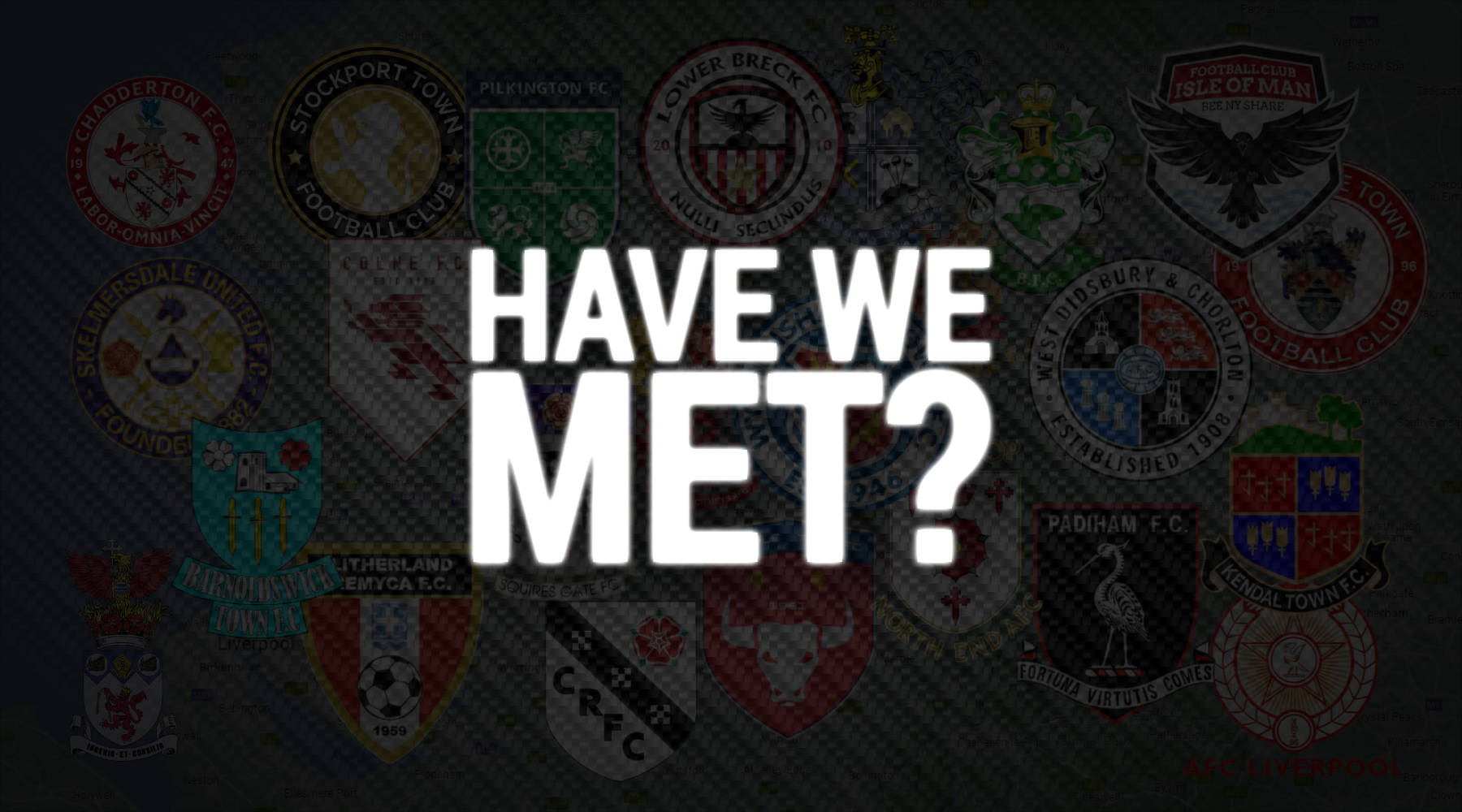 Oh come on now! This is starting to get a little bit freaky!
Welcome to the latest edition of Have We Met? And this time it is Wythenshawe Town, who we have not played in league action since our final season in the Manchester League.
No, this is not a 'cut and paste' error, it is actually true that that is the story of our third league opponents in a row after Prestwich Heys and Irlam before.
So it a welcome back to the Riverside for our visitors from the south-eastern corner of Manchester for the first time since April 1995 when the Rams were forced to squeeze in a plethora of games having played only seven across four months from December 1994 and March 1995.
Our first league meeting with Wythenshawe Town came as part of three games in four days on the Easter Saturday with the visitors running out 1-0 winners.
The return game was our ninth in the month of April 1995 and the first of two over the course of the weekend!
It would finish 1-1 but unfortunately there doesn't seem to be a match report in any of the local newspapers from either game so sadly can't give many more details but we would lose to Little Hulton on the Sunday afternoon in the Bolton Hospitals Cup 3-0!
Wythenshawe Town would finish that season in fourth place, 10 points clear of the Rams in seventh but well adrift of the eventual champions Abbey Hey and second placed Mitchell Shackleton (now known as Irlam).
We would be regular opponents in the Manchester League from the 1991/92 season right the way through to that 1994/95 season but results from those games are a little harder to find at present.
So it is a welcome back to very old friends from nearly 30 years ago as we clash for the first time in the NWCFL, which they crossed over into in 2018/19 season and getting promoted after a six wins out of six start to the Covid-crushed season of 2020/21 and closing both the 2021/22 and 2022/23 seasons in third place and having a magical run in the FA Vase in 2021/22, getting to the quarter-finals.