HWM – MOSSLEY?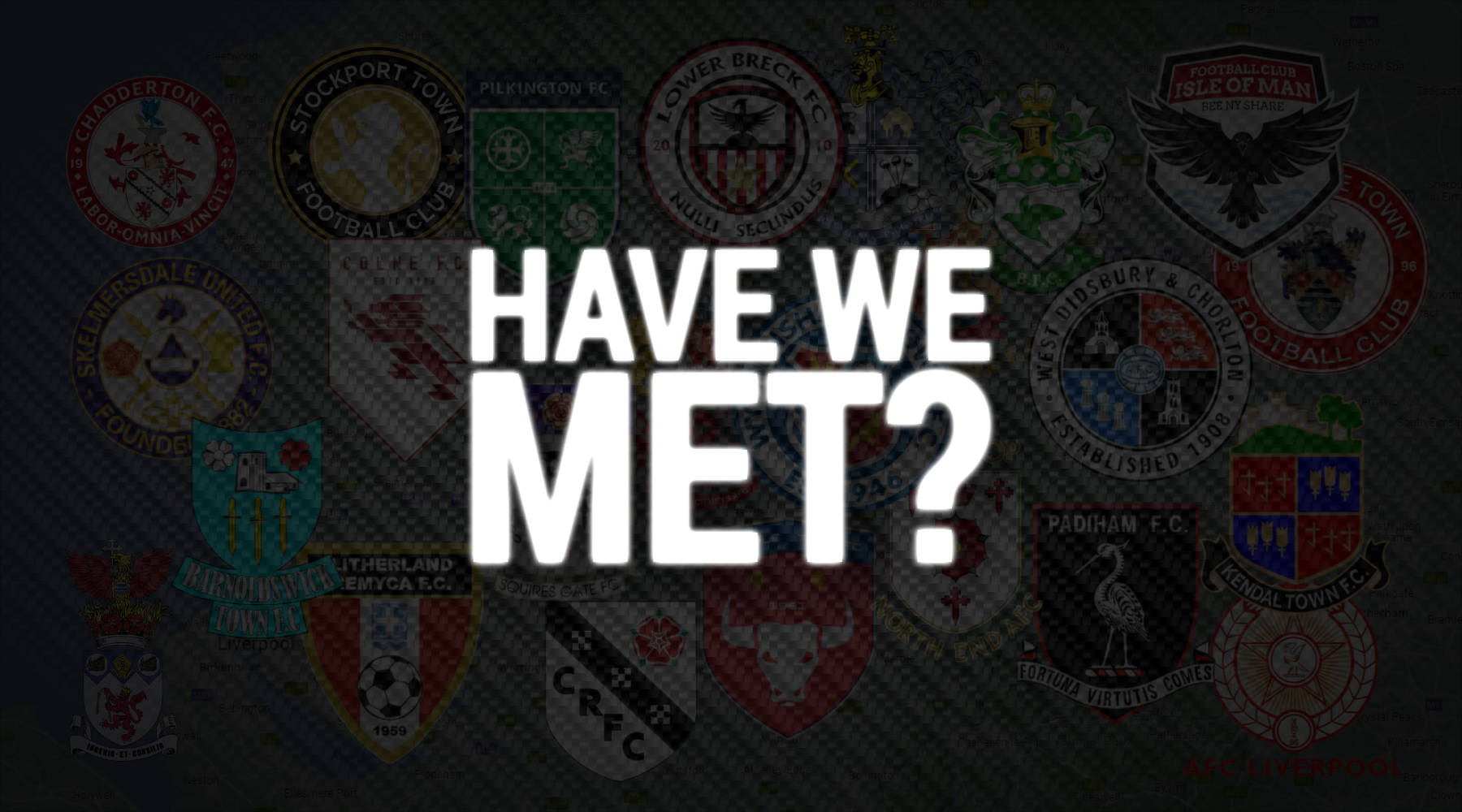 This feature is called 'Have We Met" but when it comes to our hosts in the FA Cup on Saturday, Mossley, our history goes way, way back.
There have been 35 previous meetings in the semi-professional era, going all the way back to 1997 when we played each other in a floodlit tournament over two legs. We lost 4-1 – Steve Orrell scoring our only goal at Seel Park!
But we have been regular combatants since we joined the Northern Premier League in 2012 but also back in the North West Counties League days from 1997 through to 2004, when Mossley were promoted after finishing in second place behind Clitheroe.
The stats are that the Rams have won 12, Mossley 18 and there have been five draws – the last of those draws coming at Seel Park back on 1 September 2018 when Adam Jones' 47th minute strike was cancelled out by Lee Gaskell on 63.
However, our record over in Tameside does leave a little to be desired with 4 wins from 19 starts and 12 defeats although the goal tally is only split by seven goals with Mossley holding a 38-31 lead.
There has always been goals in these games – 36 in the last ten games with both sides scoring as well in all but two of those – the league game in August 2021 (a huge false dawn for the Rams) winning 3-0 while we lost by just a single goal in front of 595 spectators at New Year this year when Jack Bannister slotted after 36 minutes.
The Rams lead 71-68 in terms of head-to-head goals – that's 139 goals in 35 matches, an average of 3.97 per game! That's entertainment (or rubbish defending, you choose!).
We shared the spoils last season in the league, the Rams running out 3-1 to the good on Bank Holiday Monday in August with Kain Dean, Domaine Rouse and Billy Hasler-Cregg all netting for the home side, Andy Keogh pulling one back for the Lilywhites before the Bannister sole goal split the sides at New Year.
There has been two previous FA Cup meetings and both of them came at our venue tomorrow, only in 2020 and the other in 2008.
Unfortunately for the Rams, the results are two wins for Mossley!
September 2020 – a short break in the pandemic wrecked campaign – saw Mossley win 2-1 thanks to goals from Ryan Shenton and Keaton Mulvey despite Mason Fawns equalising on the hour.
And we head back to August 2008 for the other. James Morley gave the visitors the lead just before the half-hour mark but the home side took a grip of the game in the second half when Blacklock, Eagon and Fish all scored to give the home side the pass to the next round 3-1.
So, it is great to meet our old friends from the eastern side of Manchester …. and I didn't even mention Boxing Day 2019! Maybe next time!
Tom Kennedy, Karl Jones, Nic Evangelinos, Josh Hmami, Fawns and two from Reuben Jerome were all players who played that day if you remember!