DOUBLE DUAL-REGISTRATION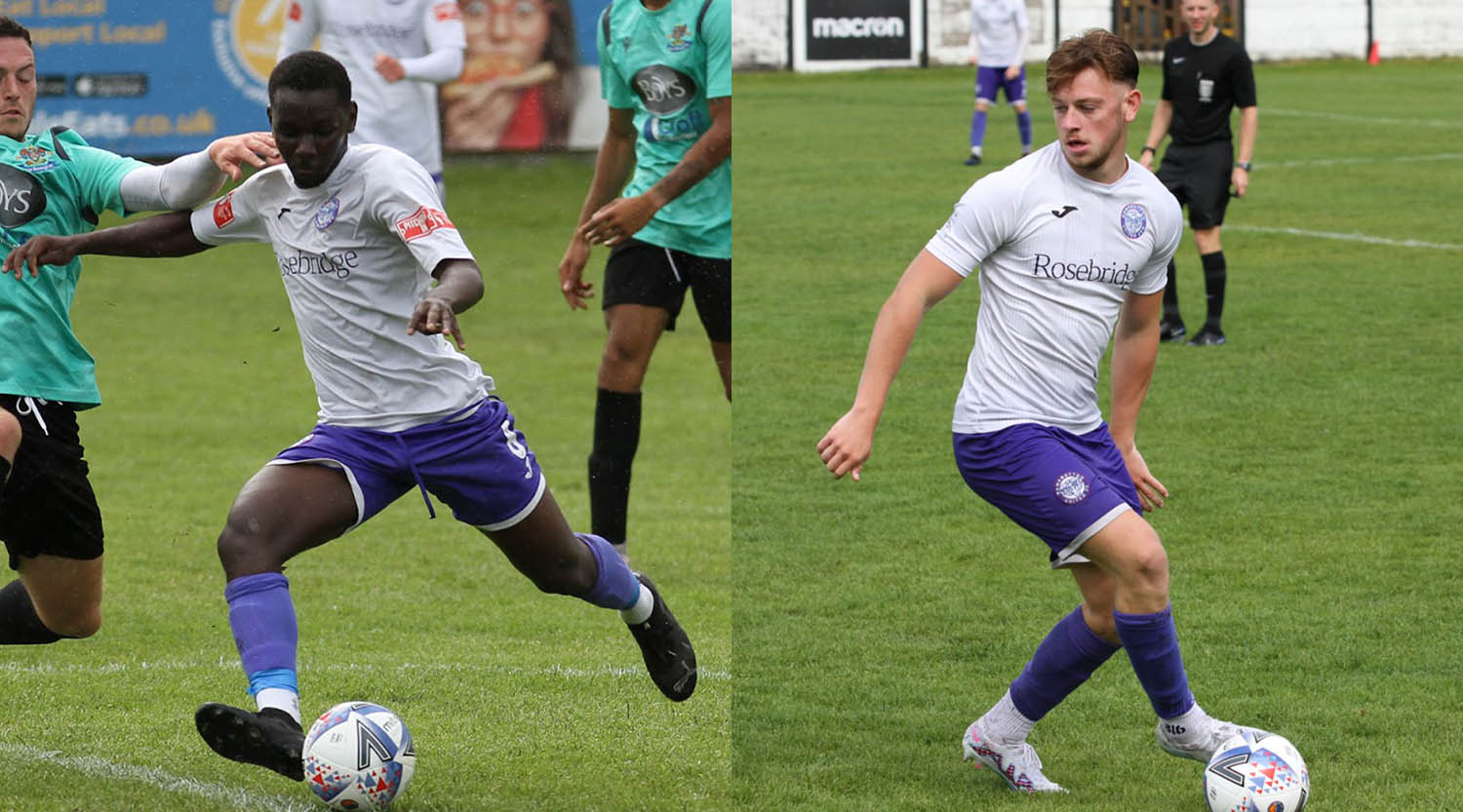 Ramsbottom United are excited to be able announce the double signings of Pababou Jenkins and Liam Greenwood who join us on dual-registration from local side Ashton United.
Pababou Jenkins (aka Babs) came through the ranks at Ashton United and was promoted to first team last year. However, Jenkins was loaned out to New Mills last season where he scored an impressive 11 goals as well as notching up four assists.
When speaking with the clubs website Babs told us, "I think the Rams are a great club who just had a bit of a stumble and my hope is to help them stand up straight again and get that much desired promotion".
Pababou is a hungry, hardworking central midfielder who gives his absolute all every time he steps foot onto the pitch. The tireless midfielder can also fill in at full back when called upon.
The second player joining us from Ashton United is Liam Greenwood. During his youth Liam spent time at the academies of Manchester United and Oldham Athletic. He then took a short break from his football career to play basketball. Greenwood returned back to football though as he joined Ashton's u21's side where he progressed into the first team.
Liam spoke with the clubs website upon joining, "I wanted to join Rammy as I felt it was a great club where I could progress and develop as I break into men's football. I spoke to Steve and he said I would be able to grow and progress as a player and that I would get great opportunities at Rammy to develop. After my first call with the gaffer I was really keen to get onboard with what he is doing and the direction he is taking the club".
Greenwood is a forward who is able to play on either wing, as a center forward or as an attacking midfielder. The young attacker will be hoping to chip in with goals and assists throughout the season to help the Rams in their bid for promotion.