RAMMY PRE-SEASON DETAILS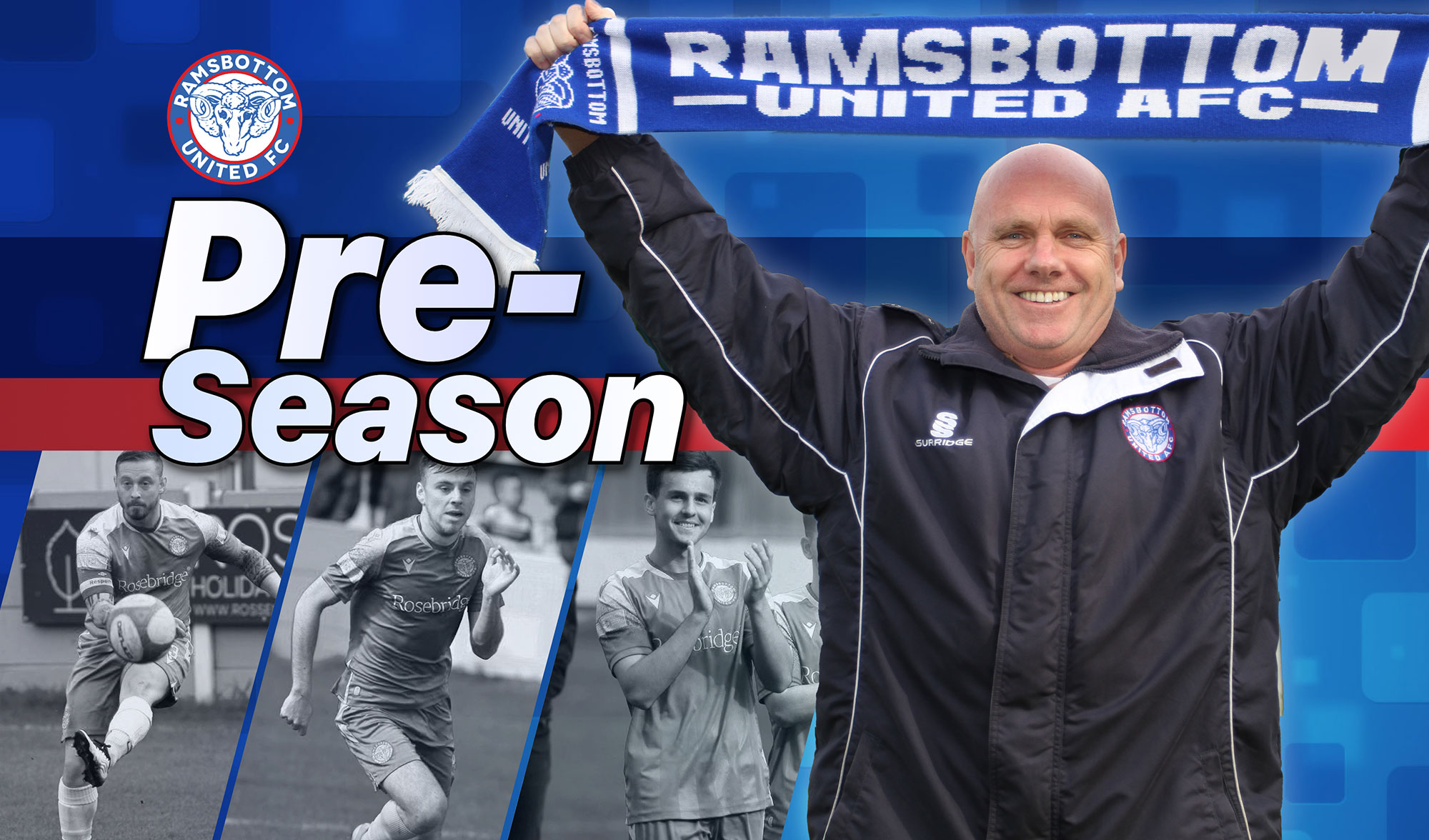 Ramsbottom United are absolutely delighted to announce that we will be playing against seven fantastic clubs for our 2023 pre-season.
The Rams will play five matches away from home and two at the Harry Williams Riverside Stadium to whet the appetite of the fans before the season gets underway on Saturday 29th July.
Our first game is set to take place on Tuesday 4th July away at Nelson and that game is a 7:30pm kick off. Next up is another away trip on Saturday 8th July and this time it is a trip to the coast as we face off against Thornton Cleveleys, 3pm kick off.
As the second week of a busy pre season begins the Rams are on the road for third trip in a row as we face Eagley and this one is a 7:15pm kick off. On Saturday 15th July it is our fourth successive game away from home. However, this one is much closer to home as we come up against local rivals Bacup Borough, 3pm kick off.
As we enter into our final week of pre-season we have 3 games in just seven days and we kick it off with our first home game as we face City of Liverpool on Tuesday 18th July at 7:45pm. We then find ourselves on the road for the final time of this hectic schedule as we come up against Stockport Town on Saturday 22nd July at 3pm. Our final game before the season gets back underway is once more back at the HWRS as we face local side
Radcliffe on Tuesday 25th July, this match is a 7:45pm kick off.
We hope that you will be able to come down and support the lads and get behind the new coaching team here at Ramsbottom United Football Club as we look to start building in our bid for promotion.
Tuesday 4th July – NELSON (A) 7:30pm
Saturday 8th July – THORNTON CLEVELEYS (A) 3pm
Tuesday 11th July – EAGLEY (A) 7:15pm
Saturday 15th July – BACUP BOROUGH (A) 3pm
Tuesday 18th July – CITY OF LIVERPOOL (H) 7:45pm
Saturday 22nd July – STOCKPORT TOWN (A) 3pm
Tuesday 25th July – RADCLIFFE (H) 7:45pm