HWM – STOCKPORT TOWN?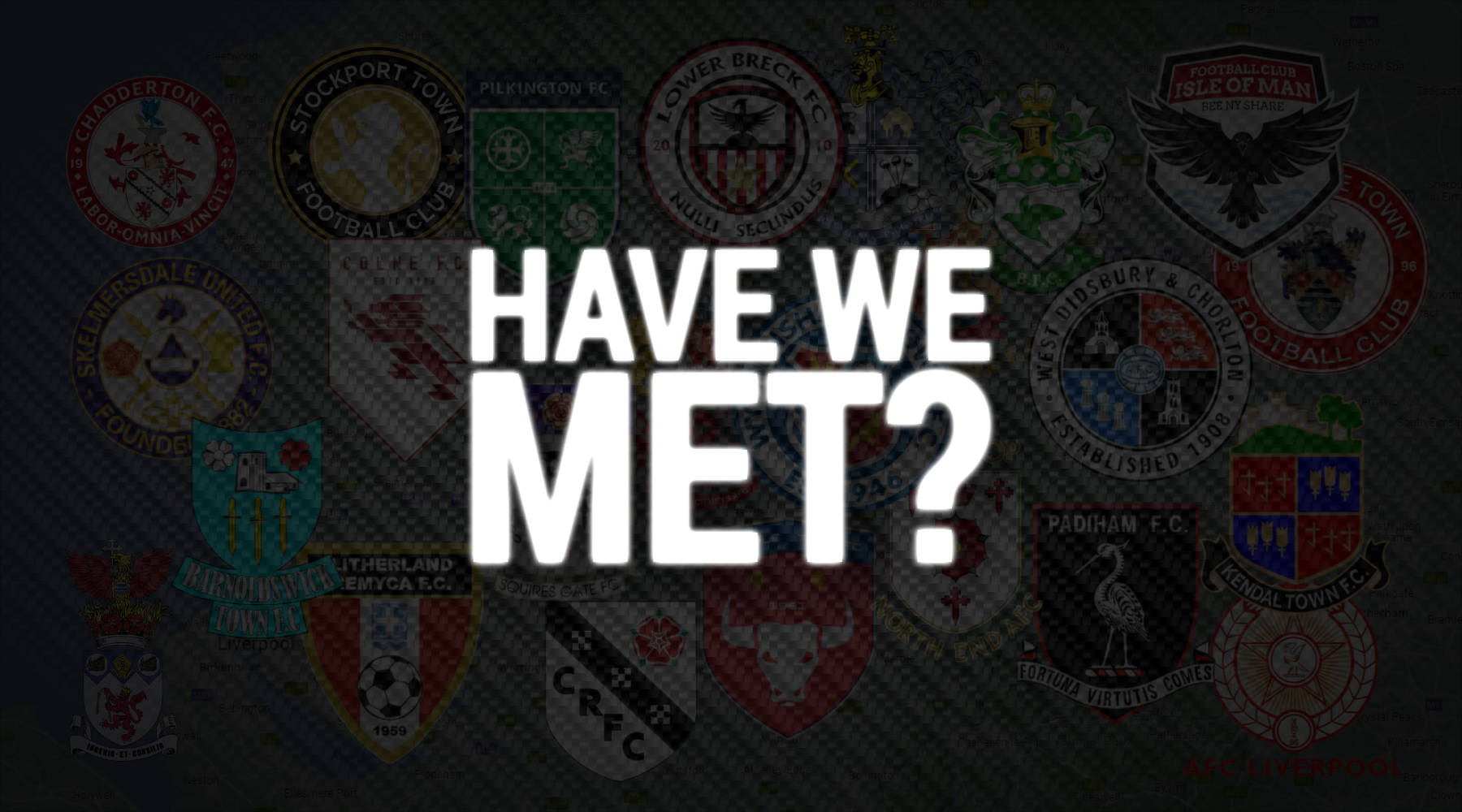 Another day and another new team to welcome into competitive action in the shape of Stockport Town from NWCFL Division One South, who we meet for the first time.
Well, that's not strictly true as we did meet on 15 December 2020 in a friendly – whether you call it a post-season or pre-season friendly it is difficult to gauge as the 2020/21 league season came to a grinding halt on 31 October 2020 and the game at Stockport Sports Village was arranged in hope of a restart … which didn't happen!
For the record, we did win that game 2-1, all behind closed doors of course as the dreaded Covid-19 pandemic continued to rage on.
So, here we are, taking a break from the long league season as we join the 731 other clubs on the road to Wembley in the 2023/24 FA Cup competition, and for just the second time since 2011, we join in the very first round – the Extra Preliminary Round.
The last time was last season on Saturday 6 August when we travelled to Thackley and were ahead thanks to Leon Crouch's 16th minute strike only to concede in stoppage time at the end of the game to force a replay at the HWRS on the following Tuesday night when Crouch and Tony Donaldson scored early in each half to give us a 2-0 win.
Prior to that, we have to go back to 20 August 2011 to find the previous Extra Preliminary Round encounter as we took the trip to Barnoldswick Town and 177 spectators saw Jon Robinson's first half brace take us safely through to the Preliminary Round – and a famous Friday night at the HWRS with the FA Cup in attendance as we beat Salford City 2-1.
Other Extra Preliminary Rounds going back saw the Rams win 4-1 at home to Winsford United in 2010 with Robbo scoring a hat-trick and Michael Morrison added the fourth.
2009's game was a 5-1 thumping of Cheadle Town – Anthony Johnson slotting twice and Bernard Morley from the spot as the Rams went 3-0 up within 11 minutes. Matthew Ellis and Matt Edgington completed the scoring in the last 15 minutes.
Goals from Josh Hill and Andrew Sensale in the first half was enough to see us past Hallam FC in 2008 which brings us to our last defeat in the ExPrelim – away at Ashton Town 4-2 in 2007 as Lee Cryer and Steve McDonald's penalty wasn't enough to bring home the spoils.
2006 was a draw away at Thackley 1-1, Ryan Moore's penalty equalising Thackley's early opener but the replay went the way of the Yorkshiremen as Shah scored in the 78th minute to knock us out.
Our first entry in the Extra Preliminary Rounds and it was Thackley once again in 2002 and Russ Brierley's goal ensured we went through 1-0.
RAMSBOTTOM UNITED's EXTRA PRELIMINARY ROUND RECORD
2002 – won 1-0 v Thackley (H)
2006 – draw 1-1 v Thackley (A) – lost replay 1-0
2007 – lost 2-4 v Ashton Town (A) at Atherton Colls
2008 – won 2-0 v Hallam (H)
2009 – won 5-1 v Cheadle Town (H)
2010 – won 4-1 v Winsford United (H)
2011 – won 2-0 v Barnoldswick Town (H)
2022 – draw 1-1 v Thackley (A) – won replay 2-0
Won 5, Lost 1, Drawn 2